American Pet Association
Please note: The APA has a new web site, Please visit www.myapaonline.org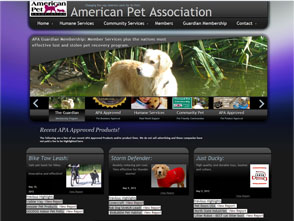 This site will remain active for a period of time as there are thousands of pages linking to it.
---
Please also visit our Non Profit, APA SPCA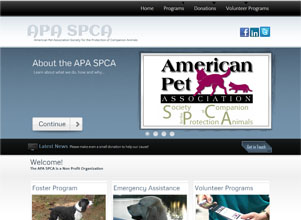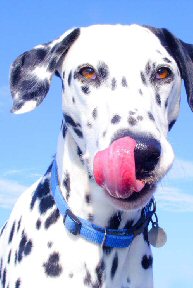 Choosing a photo for our site was quite a task. This is Pete, our Director's best friend for 10 years.
This photo won out over 35 others in a month long contest.
---
Look for APA Approved Products and Businesses: Committed to a higher standard.